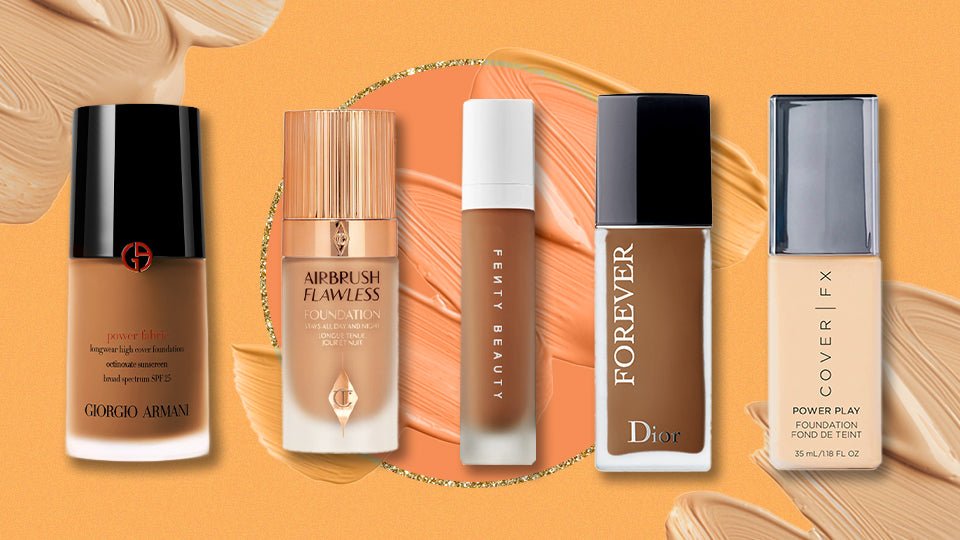 Have you ever been stuck in a non-ending cycle of trying to find the absolute perfect foundation? One has to think through the overall look, colour matching, how long it lasts through the day, whether it moisturizes or controls oil well enough, and then of course there's the cost! Well, it is enough to give anybody a headache. Luckily, Seraphim is here to make your hunt as smooth as possible!
The first step when looking for a foundation is to consider your skin type. Do you suffer from oily skin? Maybe skip that extra hydrating foundation. Is your skin periodically dryer than the Sahara? Look for foundations that will help give the moisture your skin lacks. There's a wide spectrum of foundations and here are Seraphim, we make sure to stock something for everybody. For something hydrating that will leave you with the most ethereal glow, look no further than our Giorgio Armani Luminous Silk foundation. This cult favorite will have your skin looking like you've caught golden hour at every hour. Other great foundations for dry skin include the E.L.F Flawless Finish foundation.
Also important is what kind of coverage you want. Do you want something that will cover every single blemish, scar, and pimple on your face? For full coverage, we recommend, Estee Lauder Double Wear.  Or do you prefer something a little bit more natural? Try the Bare Minerals Powder Foundation. Knowing your skin type will help you focus on the type of foundation you need.
For our sisters who often look like they could fry oil on their face (raises hand), few foundations will keep you more matte than Estee Lauder Double Wear - this trusted favourite not only helps to keep oil at bay, it also holds up wonderfully in the heat and humidity. If you need your face to look as great as it did when you left your house, you can't go wrong with Double Wear. Becca Ever Matte Shine-Proof Foundation truly gives the Double Wear Foundation a run for its money in terms of being able to control oil. Our Fenty Pro Filt'r and L'Oreal Infallible Pro-Matte foundations are also great choices for oilier skin.
For those with normal skin type, please do not feel left out, you can do no wrong with our Giorgio Armani Luminous Silk or the Fenty Pro Filt'r foundations.
Powder foundations more your speed? Try our Bare Minerals Powder Foundation, or good old MAC StudioFix.
We have opened a can of worms here, but of course we cannot complete a discussion of foundations without diving into primers, setting powders, sprays, and a host of other topics. We'll save those for another day! If you're on a quest to have all-day, flawless skin, consider us your Fairy Godmothers!
If you're doing the right thing and practicing social distancing (everyone should truly be doing this!) and self-quarantine where appropriate, you should have a lot of time to think through which foundation choice should be right for you. Here's a list that should help!
Check out our full list of foundations here and drop us a line via WhatsApp (scroll down to the bottom right!) if you have any questions! We are happy to help you find your shade!
- Written by Nana Adomah and Mobola