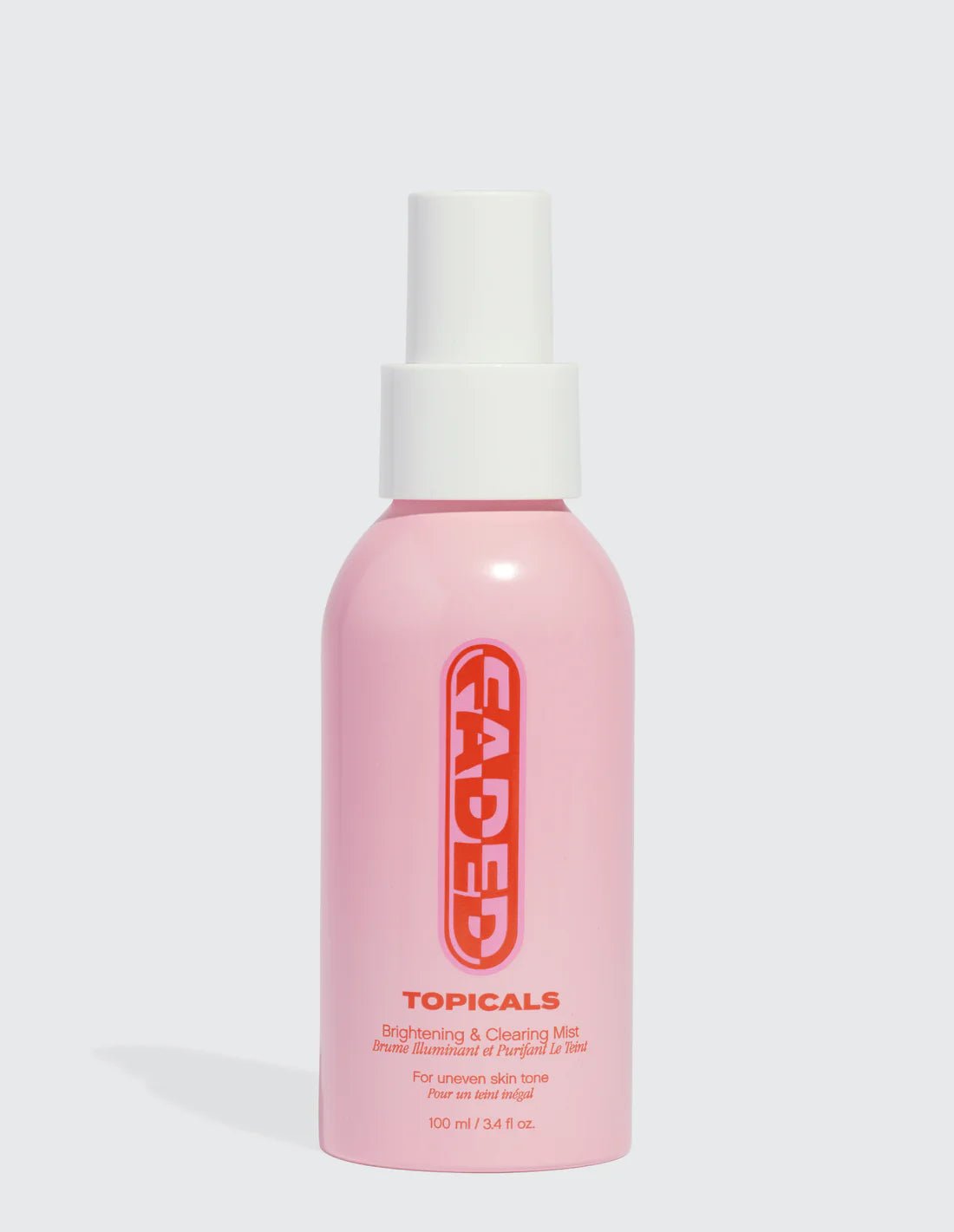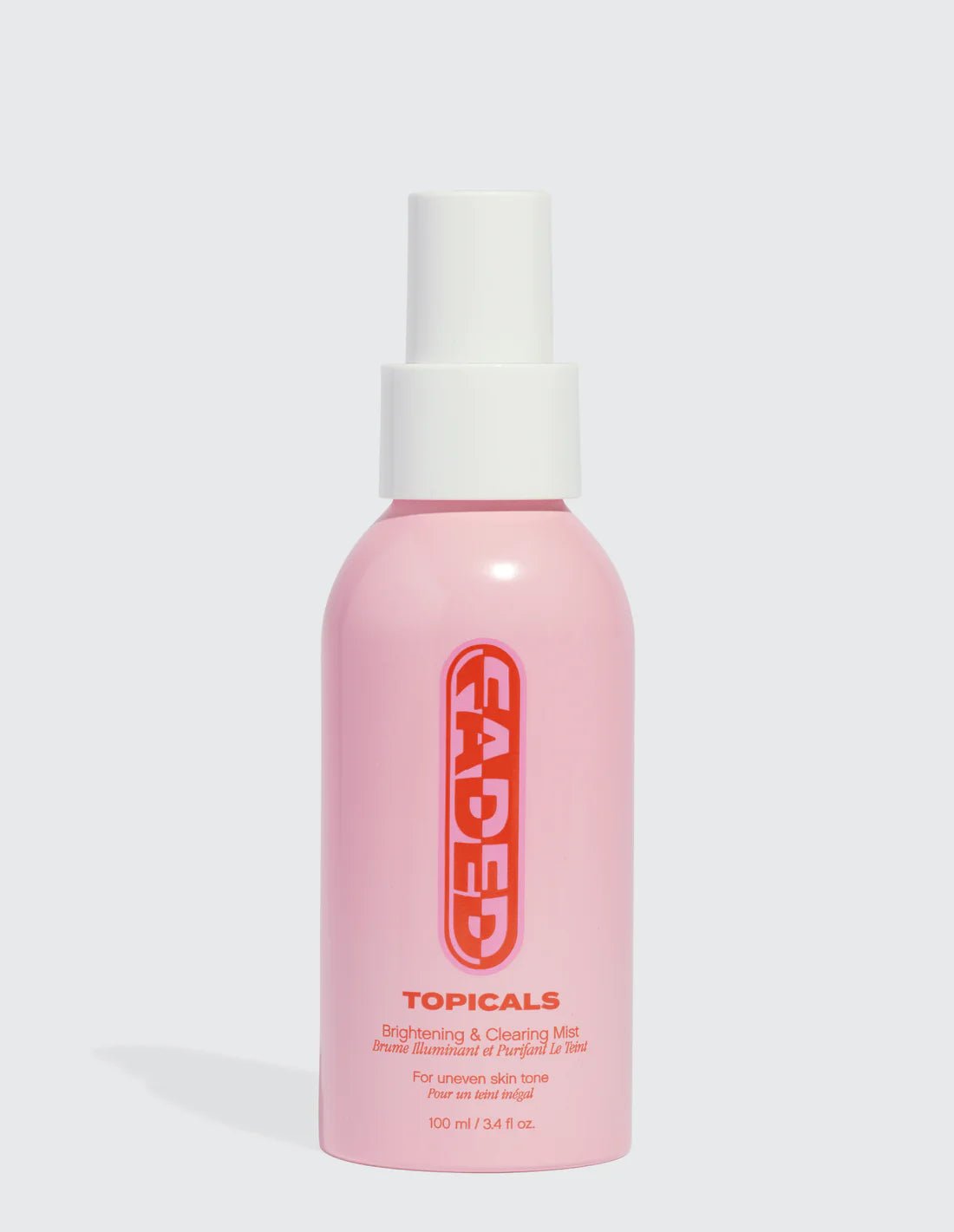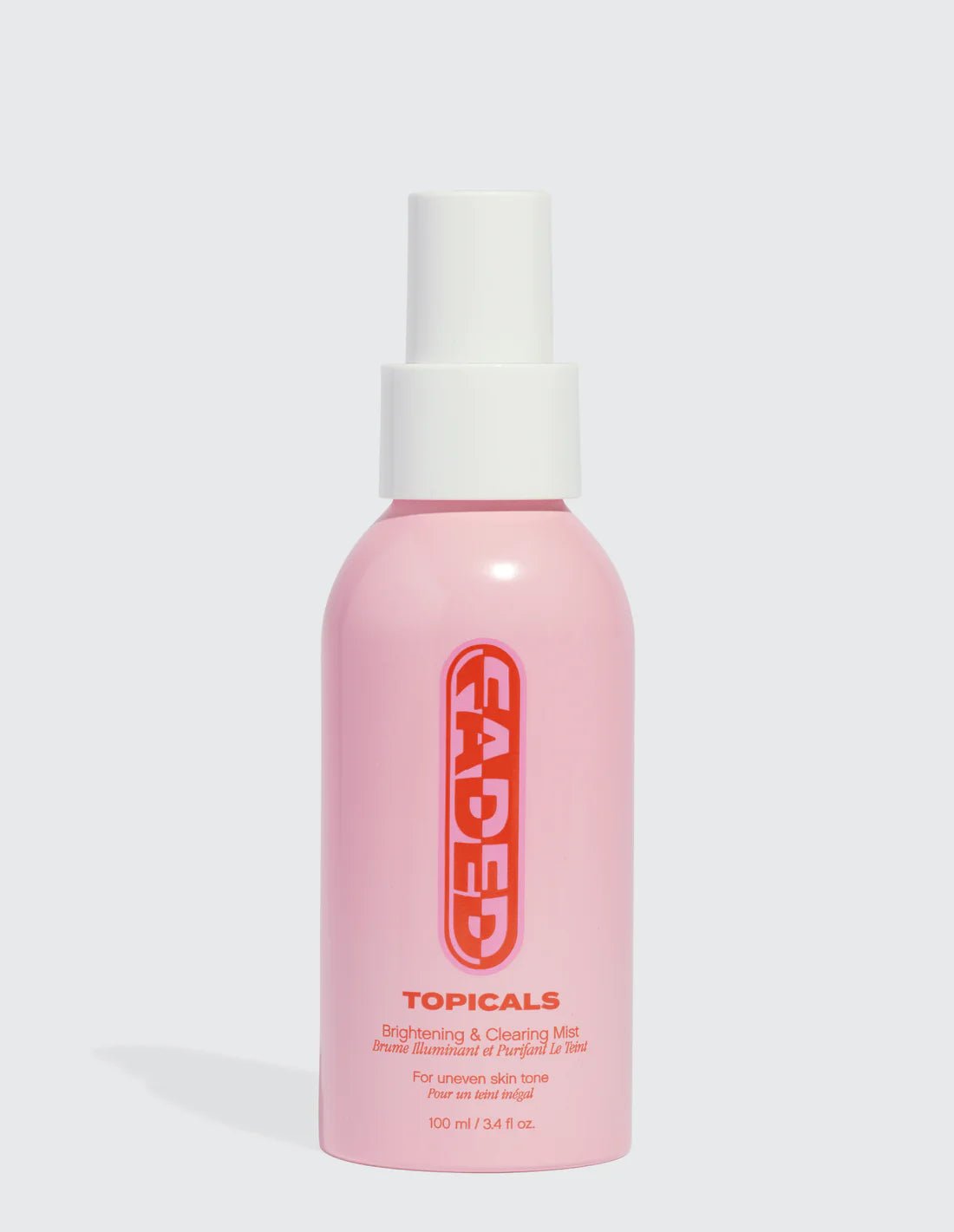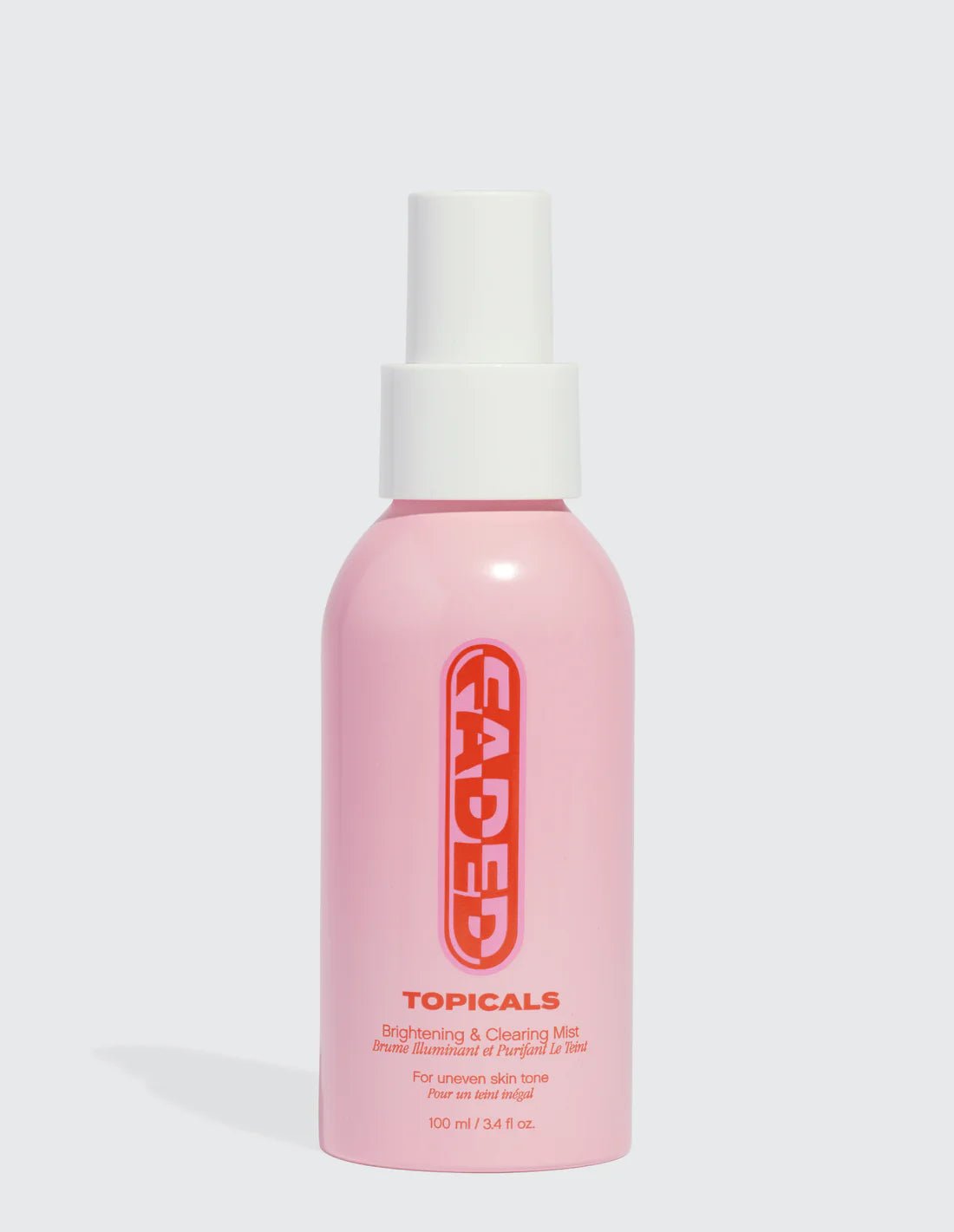 Topicals Faded Brightening and Clearing Mist
Dark Spots From Buttne, Backne or Chestne? 
This fine body mist gently fades the look of your most stubborn marks, scars, and spots so that you can kick back and let your worries fade away. Now in a silkier formula, and a 100% aluminum recyclable bottle.
We do not recommend using Faded Mist in the same routine with AHAs, BHAs, or retinol. Safe for body hyperpigmentation only to avoid face irritation.