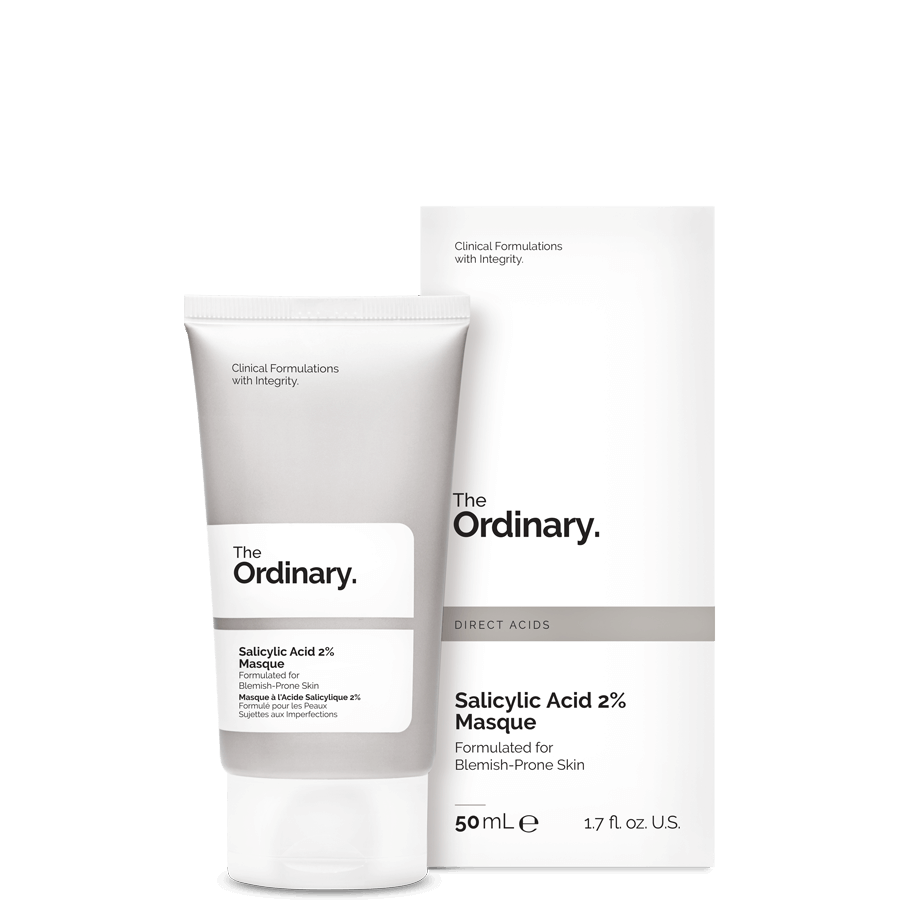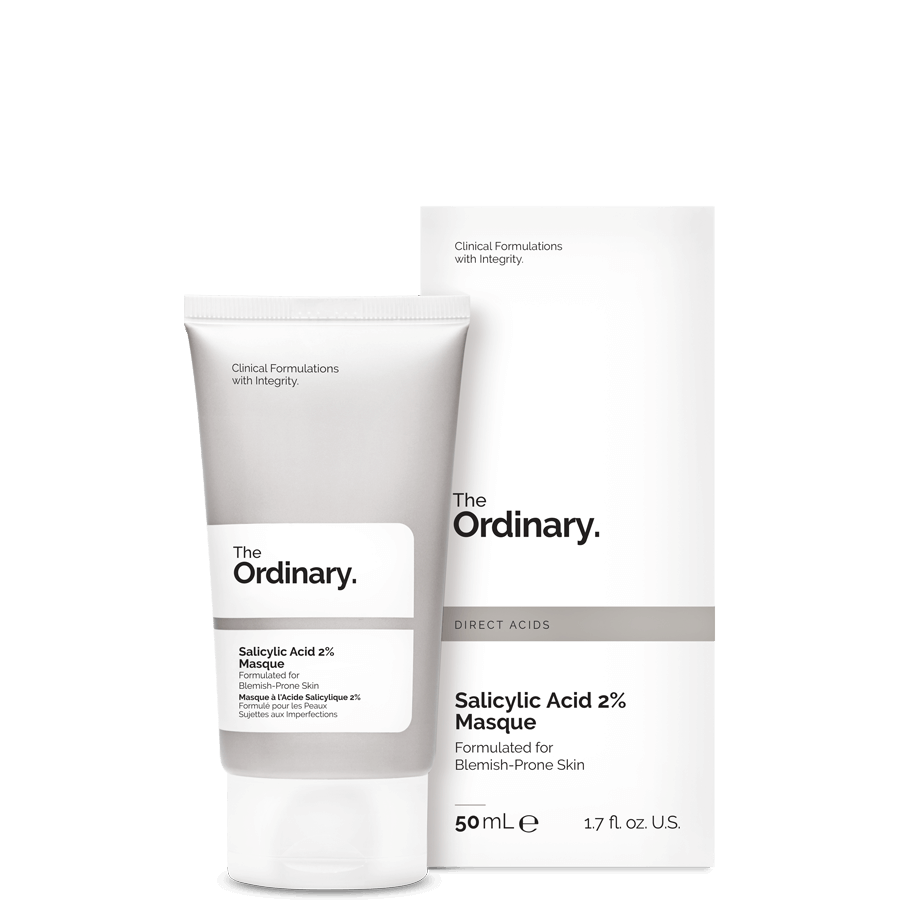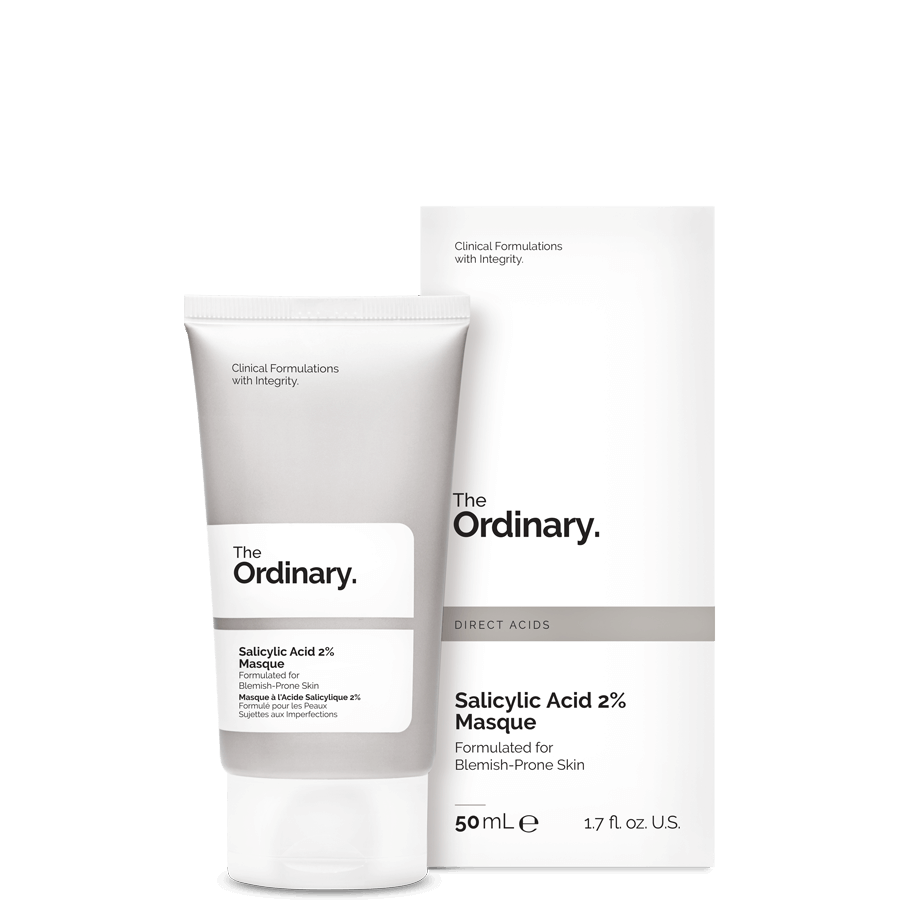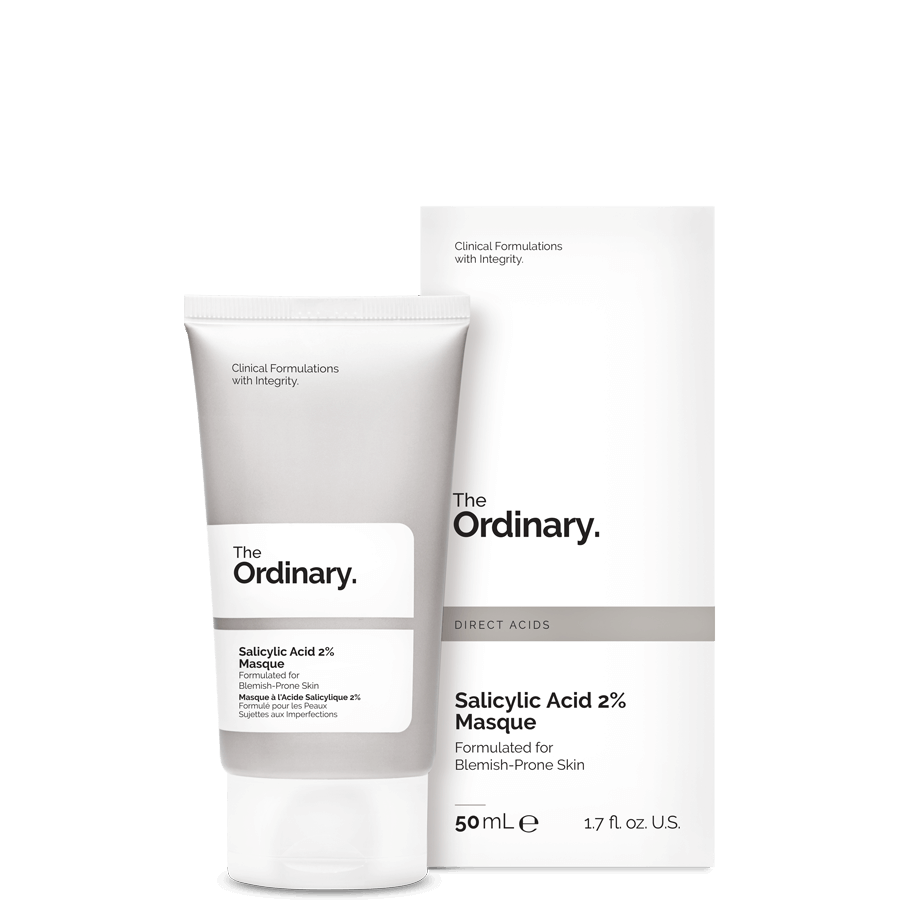 The Ordinary Salicylic Acid 2% Masque
Salicylic Acid 2% Masque is formulated to target lackluster tone and textural irregularities. The formula, infused with charcoal and clays, aims to enhance the appearance of smoothness and clarity, leaving the skin feeling refreshed. The structure of salicylic acid facilitates its lipophilicity and miscibility with the lipids located on the surface of the skin. It is a suitable ingredient for targeting the removal of dead skin cells on the surface of oily and blemish-prone skin, with the purpose of revealing more radiant skin beneath. Charcoal and clays are ingredients renowned for their deep cleansing abilities due to their porosity and large surface area available for adsorption. They aid the removal of facial impurities that would otherwise remain on the skin surface and clog pores. In comparison to Salicylic Acid 2% Solution, Salicylic Acid 2% Masque is a rinse-off formula. Leave on for no longer than 10 minutes in order to maximize the exfoliating benefits.
Contraindications: This formula should not be used on sensitive, peeling, or compromised skin. Please refer to additional sun protection note and other warnings in provided Directions.
Note: While exfoliating acids can result in quick visible benefits, we generally suggest the use of indirect forms of skin exfoliation in favour of direct forms such as this formula due to potential inflammation and sensitivity associated with acids. Please refer to NIOD's Non-Acid Acid Precursor for such a suggested formula.