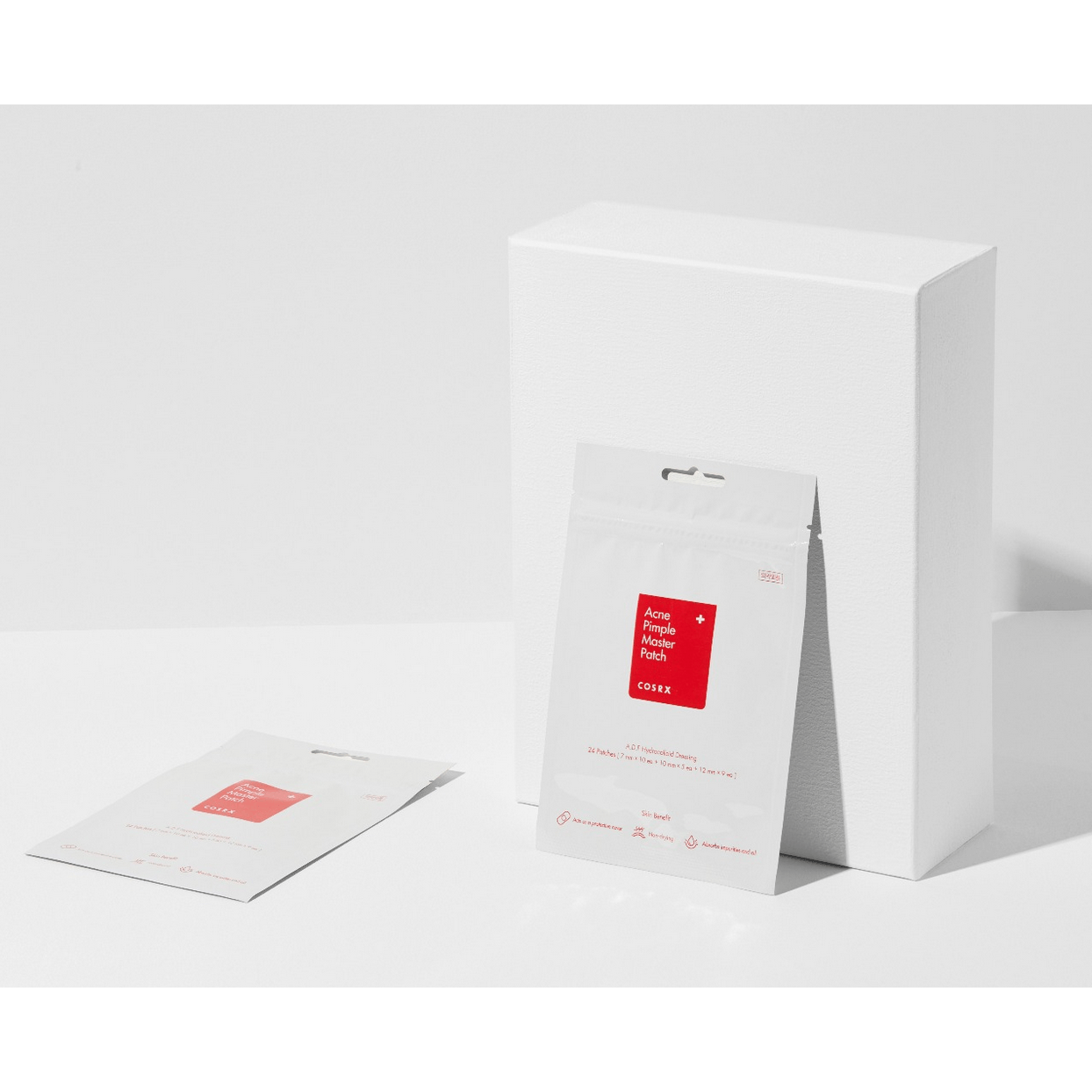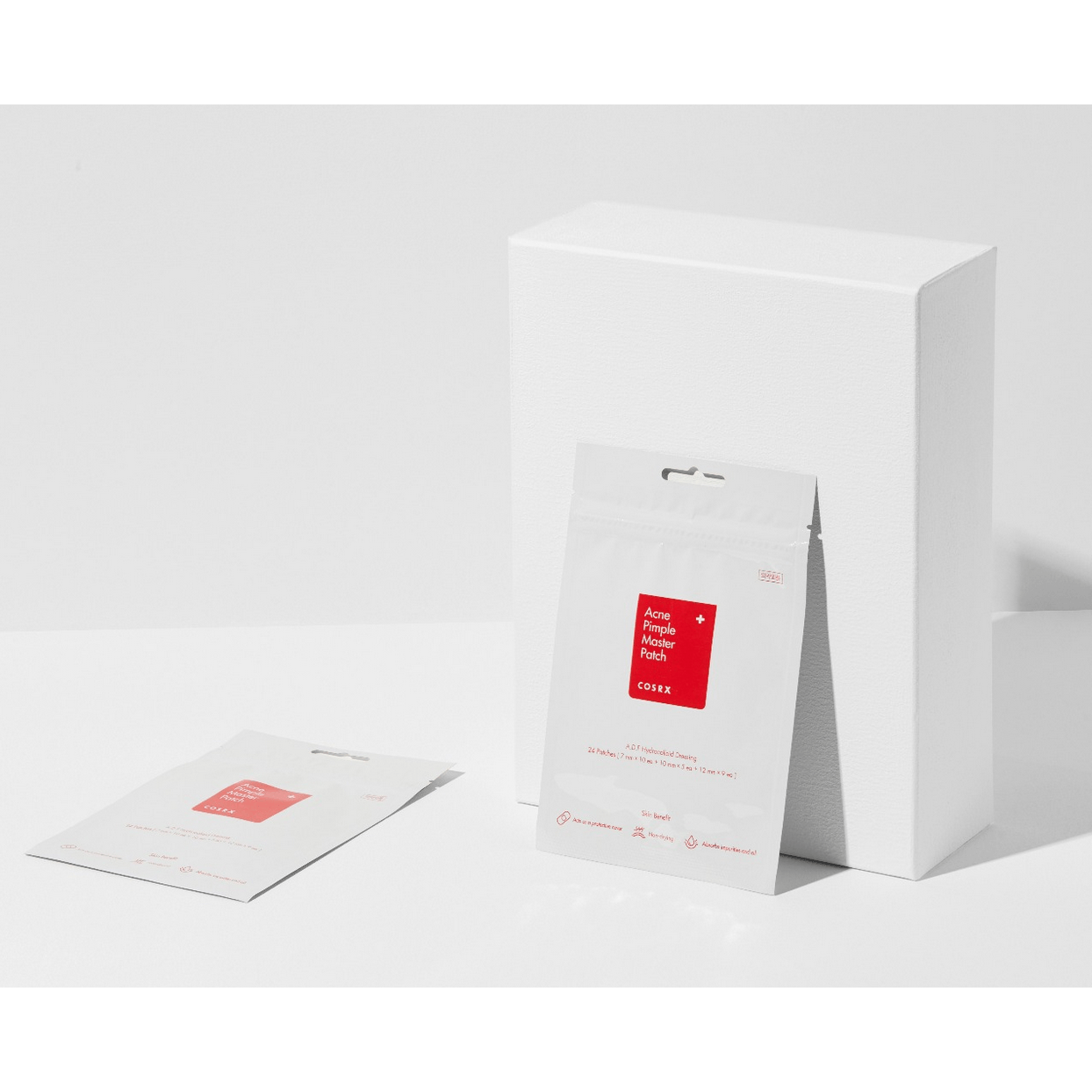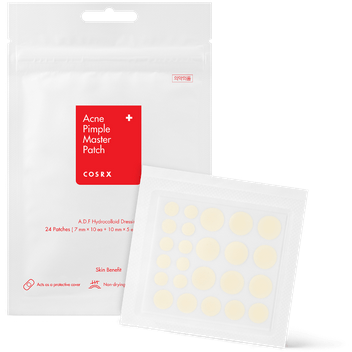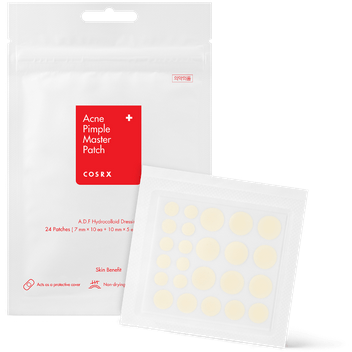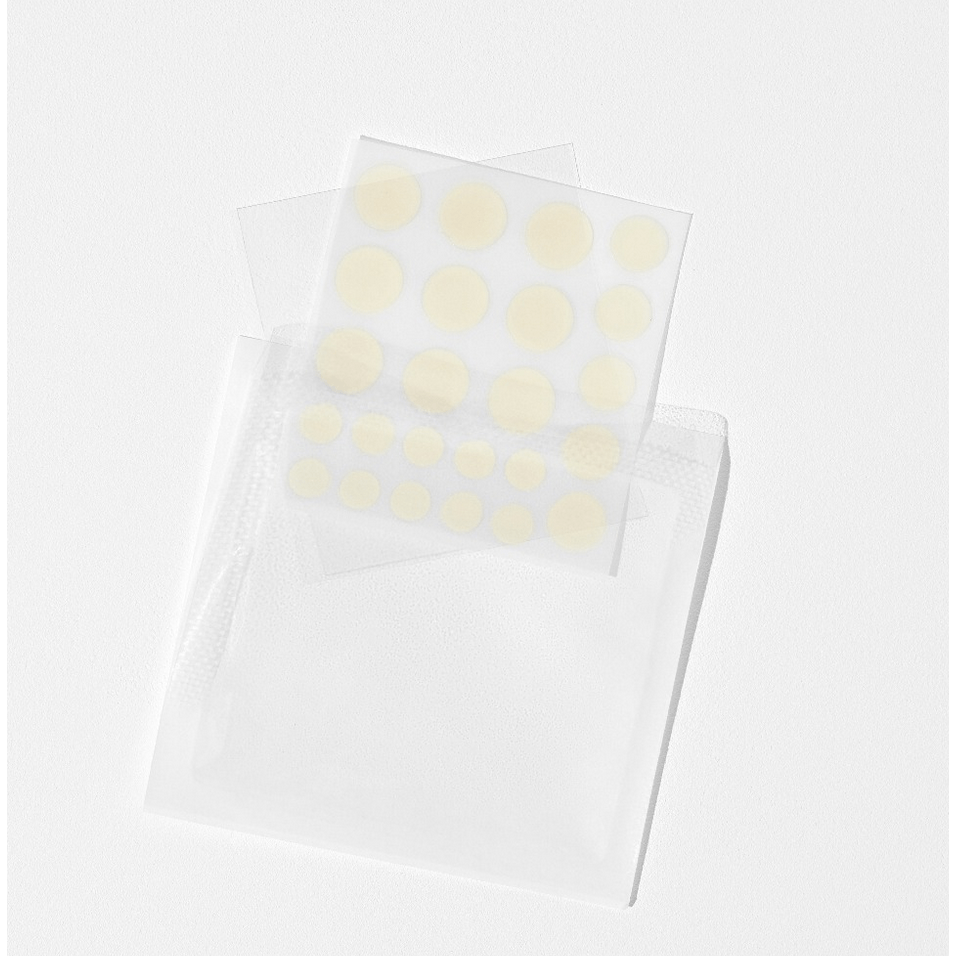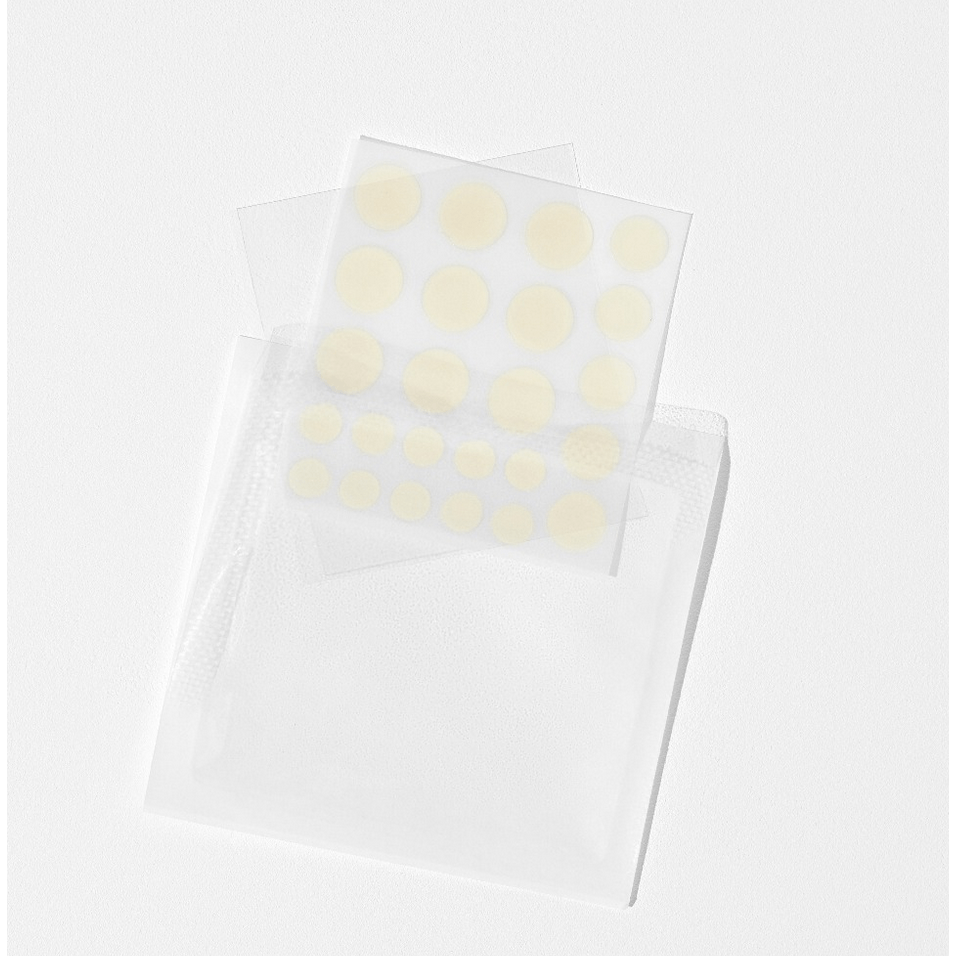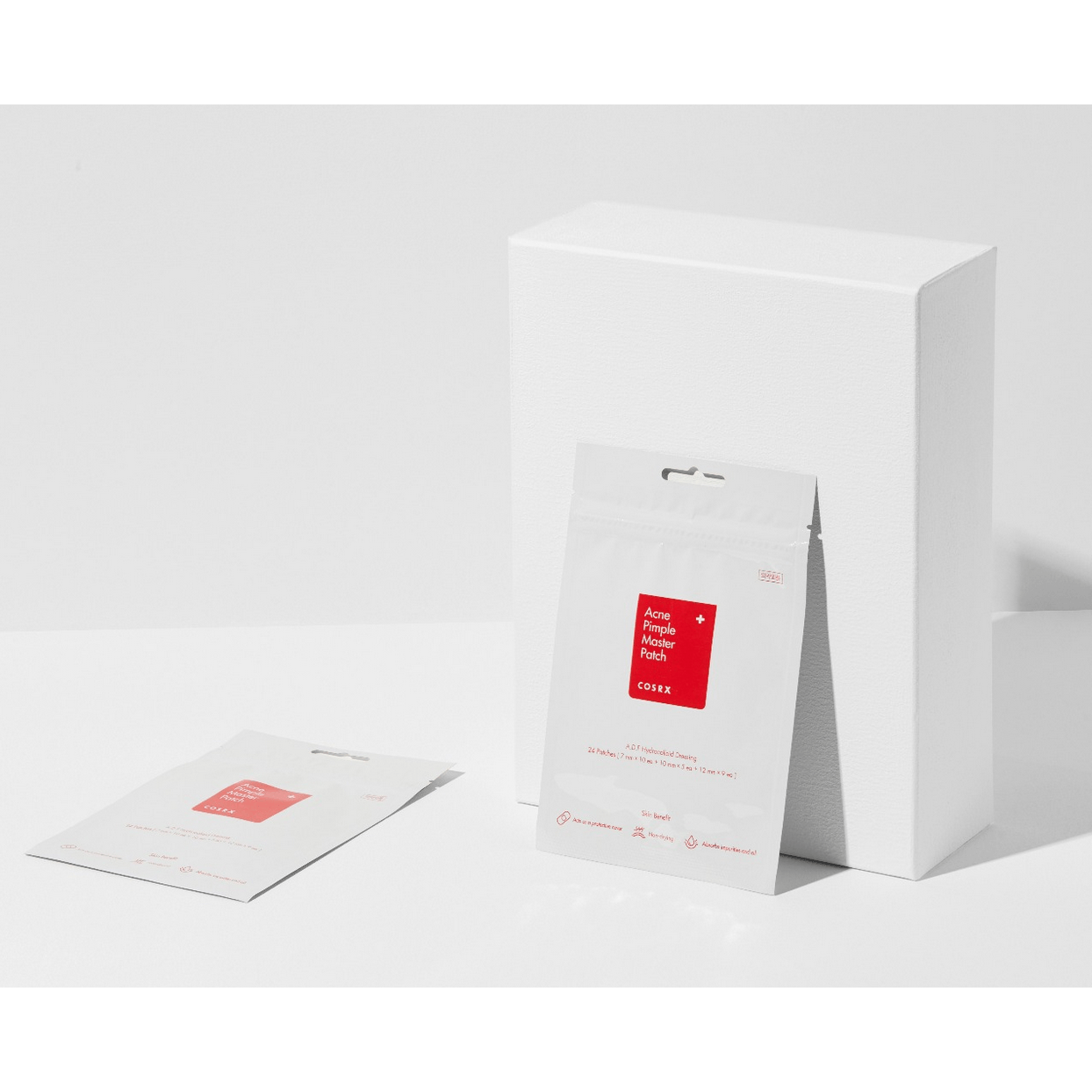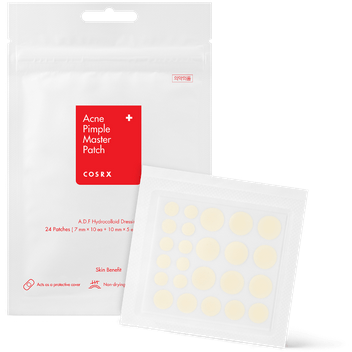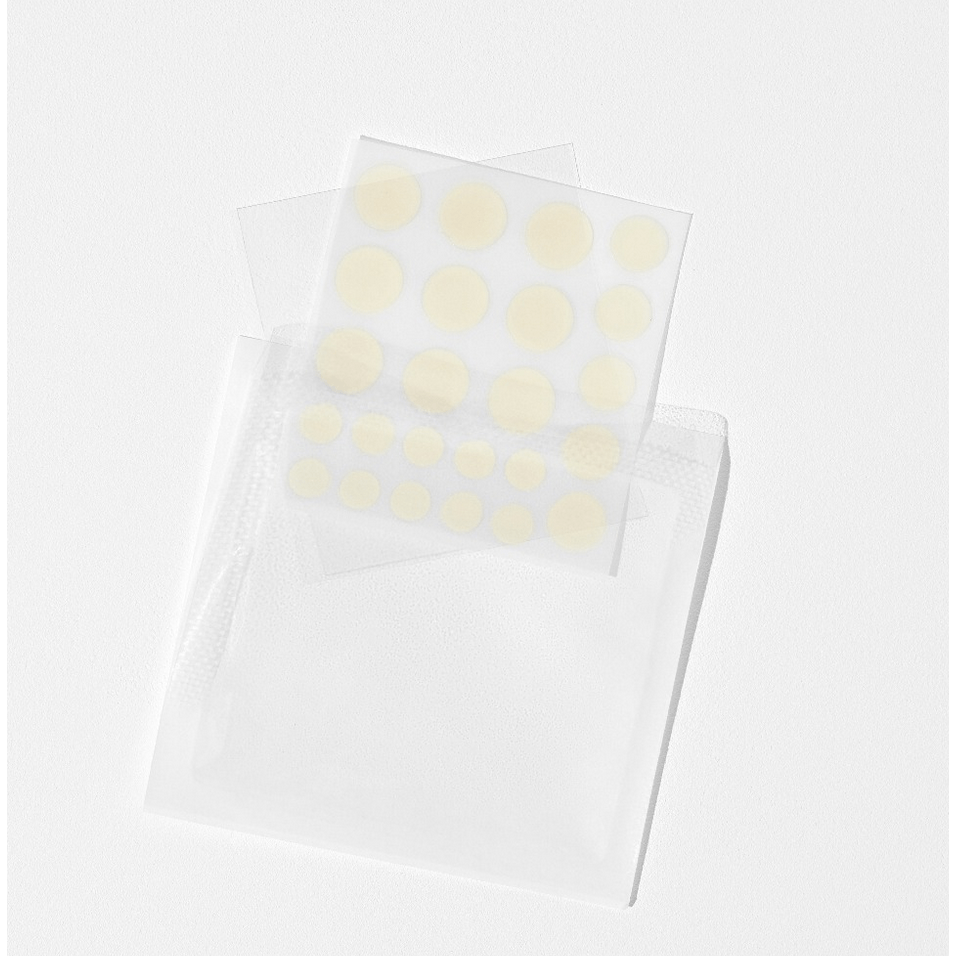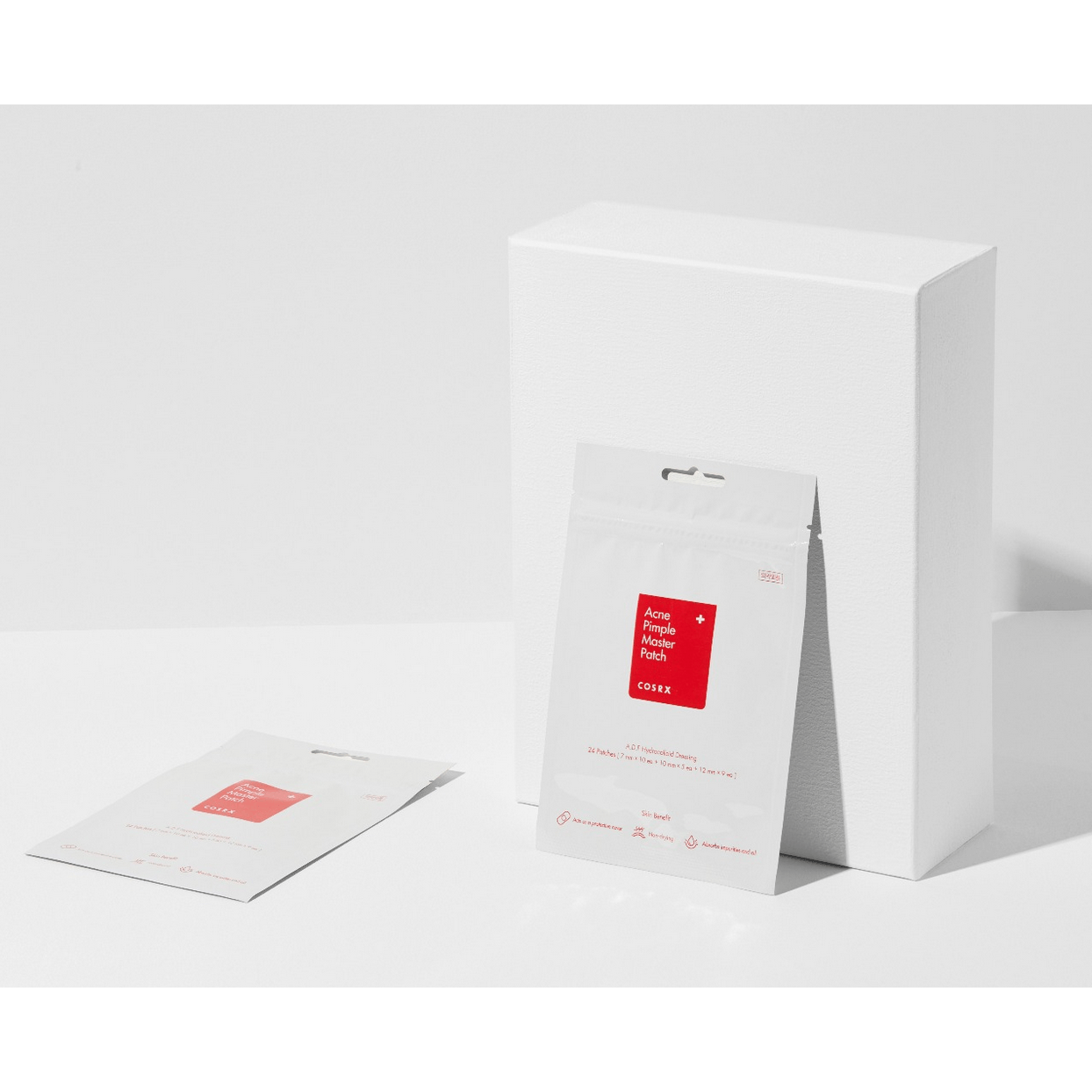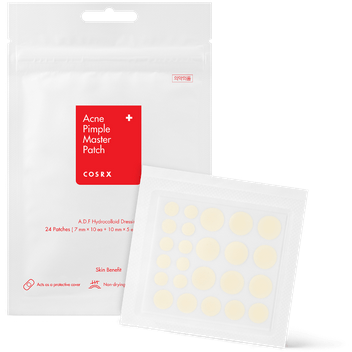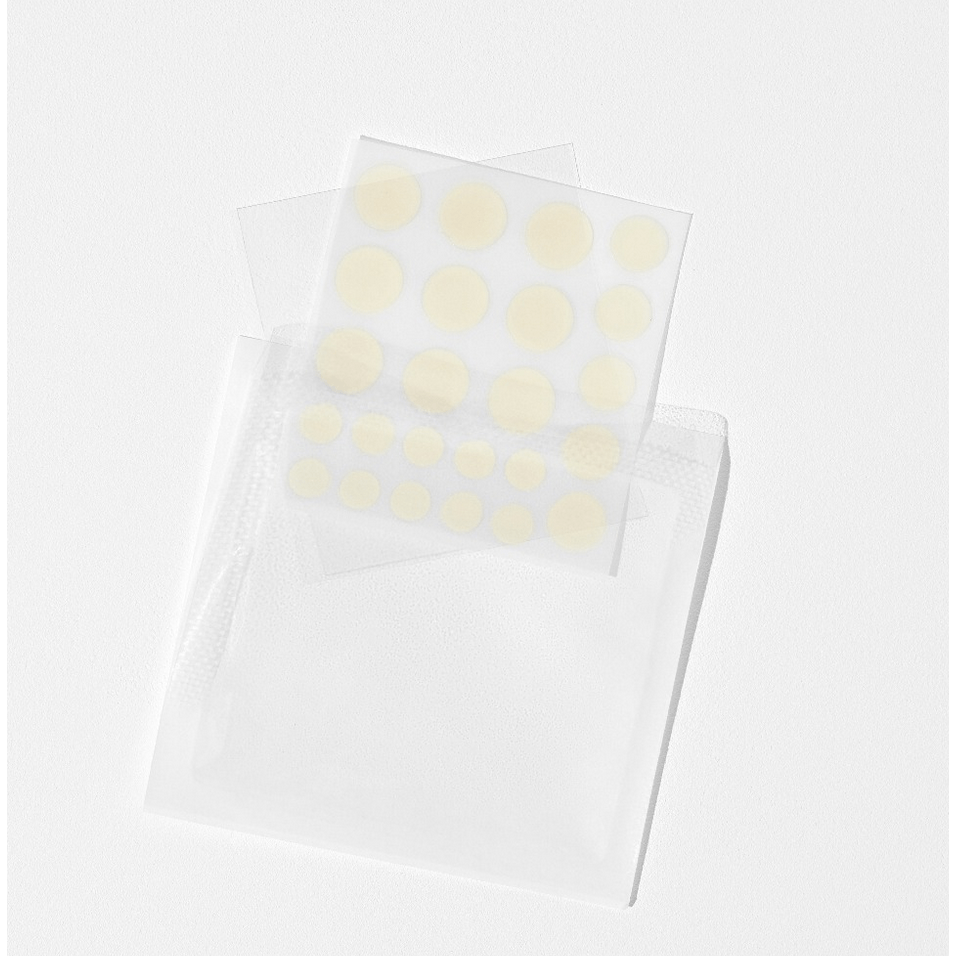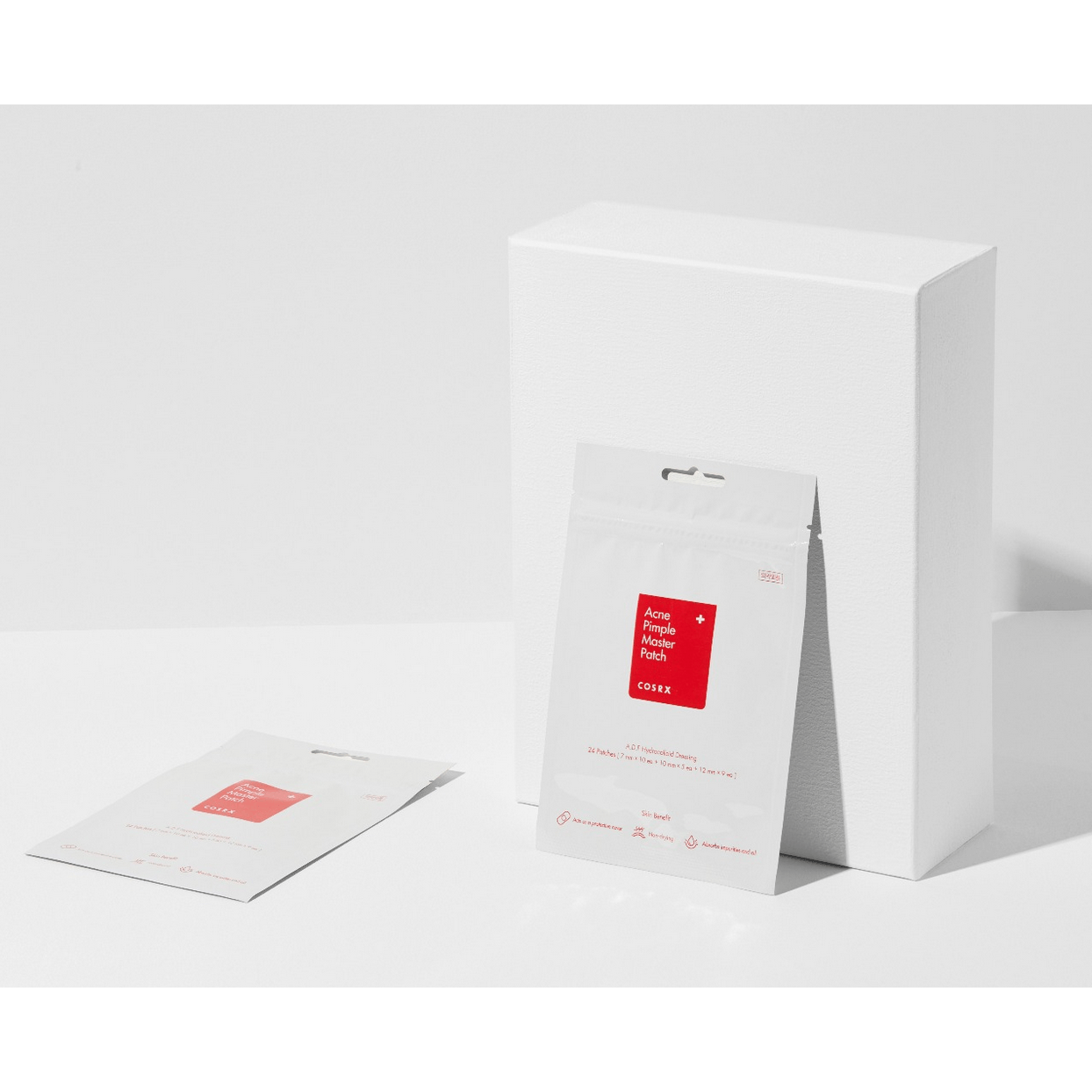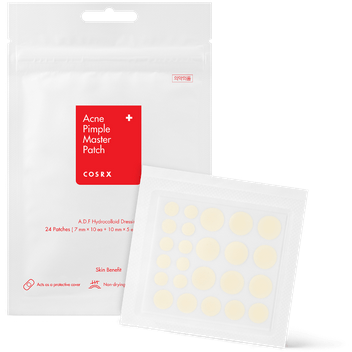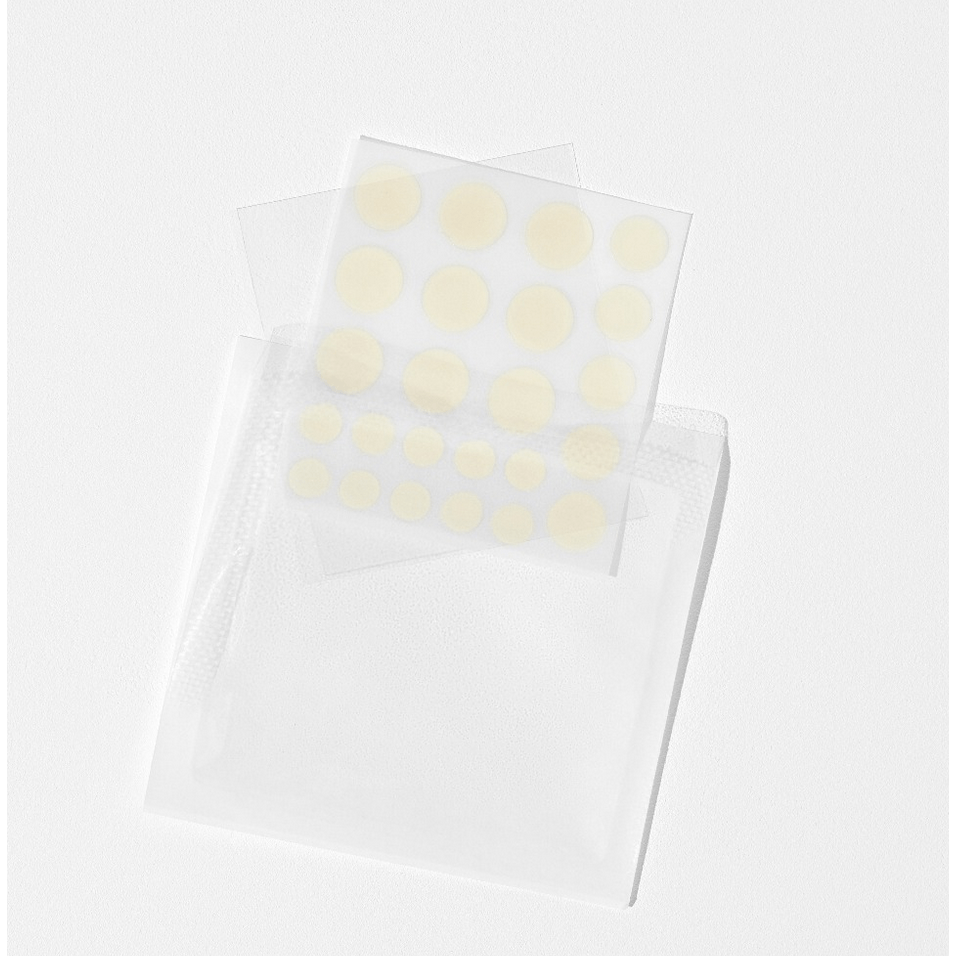 Cosrx Acne Pimple Master Patch
This uniquely developed hydrocolloid material effectively extracts impurities and creates moist environment, which makes the healing process faster. The spot patch acts as a barrier against bacteria, preventing secondary infection.

COSRX Acne Pimple Master Patch comes in a resealable pouch and sterlized double packaging to keep it sanitary.

How to Use
1. Cleanse the area around the problem spot.
2. Select a bigger size patch than the problem spot and attach the patch to the spot.
Contains 24 patches in three sizes