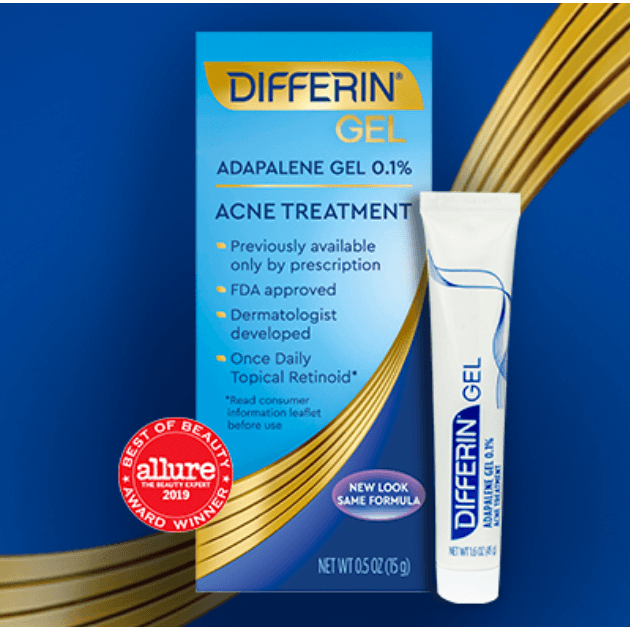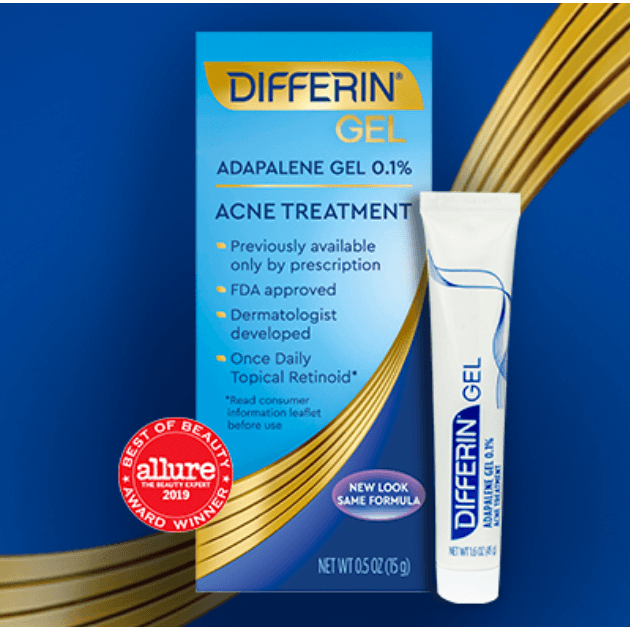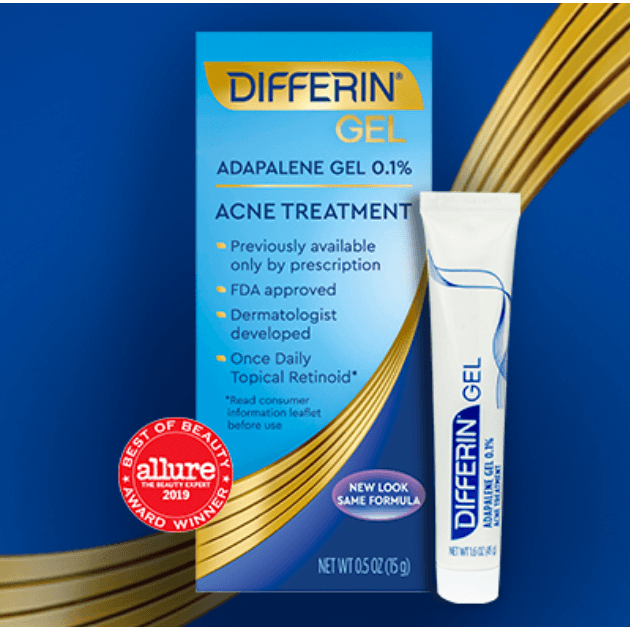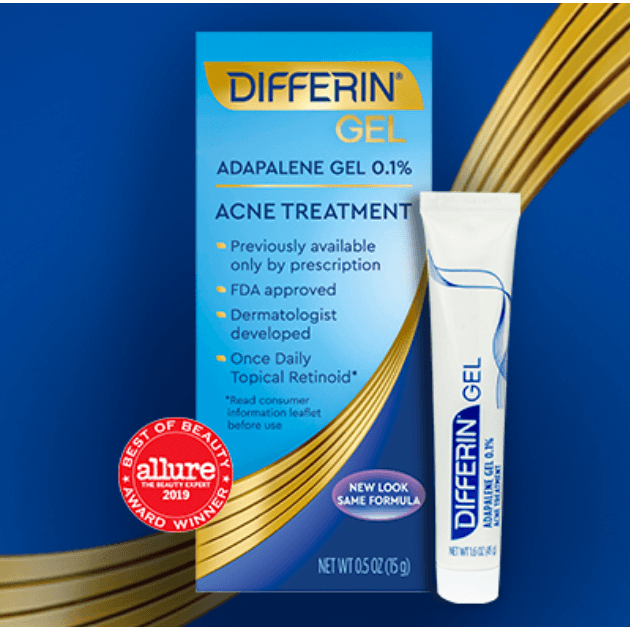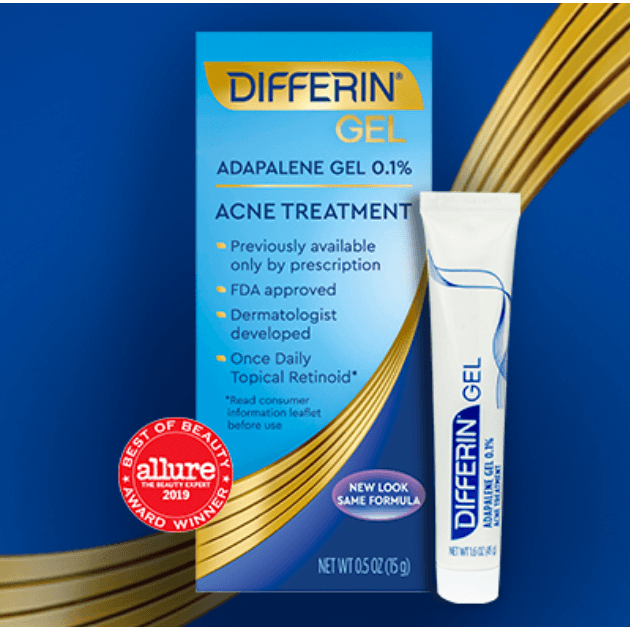 Differin Adapalene Gel 0.1% Acne Treatment
Unlike other acne treatments you can buy in stores, Differin contains the first OTC Rx-strength acne-fighting retinoid. Retinoids play a crucial role in the treatment of acne by regulating skin cell turnover & reducing inflammation deep in the skin to clear & prevent pimples. What makes the retinoid in Differin (Adapalene) so cool is that, unlike other topical prescription retinoids, Differin is gentler on your skin, while still effective — and you don't have to do things like completely avoid sunlight forever!

Then apply a thin layer of Differin Gel once every day all over your face — even when you're not breaking out. Differin Gel might take a few weeks to start to work, and during this time, you could experience some dryness and irritation while your skin gets ready for gorgeous. The retinoid in Differin Gel may take a few weeks to work, and it may seem like it's getting a little worse before it gets better.


When used every single day, Differin Gel can reduce up to 87% of acne in just 12 weeks.